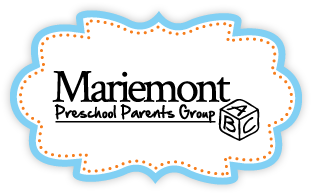 Executive Board
President: Ashley Crosh
Responsible for overall governance of MPPG; Acts as primary group contact to the Village and other organizations; Plans Executive Committee and Chairperson planning meeting; coordination of committee sign-ups; Creates agendas for and leads monthly meetings; Provides input for monthly newsletter; Full year commitment.
Vice President: Laura McDonald
Responsible for planning monthly meetings, coordination of New Member program; creation of calendar magnet; planning of one Couples Party; Acts as back-up for President when necessary; Becomes President the following year; Full year commitment.
Treasurer: Jamie Van Haren
Responsible for the preparation and management of the budget;  provides updates to the Executive Board and general membership on finances; Maintains all bank accounts;  Oversees all financial transactions including reimbursement of expenses;  Full year commitment.
Secretary: Jaclyn Poltorak
Responsible for taking and recording minutes of monthly meetings and emailing these to the President, Vice President and Newsletter Chair; Full year commitment.
Vice Presidents of Luminaria: Amy Everhart
Responsible for overseeing the beginning to end planning and coordination of the annual Luminaria event, including but not limited to identifying and supervising committee chairs, coordination with the Village, working with vendors, etc.; Full year commitment.
Marketing Chair: Lindsay Brock
Responsible for gathering input for, creating, and updating the monthly blog; provide weekly updates via email or blog as needed; training for website entry will be provided. Responsible for communicating information about MPPG meetings and events to MPPG members and the village; storage and placement of MPPG sign to announce events;  Requires ability to transport sign; Full year commitment.
Membership Chair: Jess Evans
Responsible for managing annual enrollment including the collection of enrollment forms and dues at the beginning of and throughout the year; maintaining and updating of MPPG Member directory;  Full year commitment.
Program Leaders
Meal Baby Chair: Elizabeth Dickson
Responsible to coordinate volunteers for provide meals for members of MPPG with new babies or other family circumstances where meals would be helpful. Responsible for the storage and placement of signs for members with "new additions" to their family; Full year commitment.
Child Development Chair: Alicia Stock
Responsible for the coordination, sign-ups, scheduling, and communication of Playgroups. Responsible for researching/gathering information about local preschools and summer camps; creation of the guide for our website; full year commitment.
Dad's Day Out: Eric Crosh
Responsible for organizing daddy and me (children) events as well as social dad's only events that will benefit the membership.  These events are created to help foster a father/child relationship and to allow the dad's social time without the involvement of their significant other.
Outreach/Cultural Chair: Sienna Faulkner
Responsible for the identification of a charity/organization(s) that MPPG can donate to and/or support bi-annually; Coordinates annual Cultural Event; Full year commitment
In addition to the Executive Board, there are Committee Chairs for each of our Signature events. The chairs work with a committee of MPPG members to help plan these events.