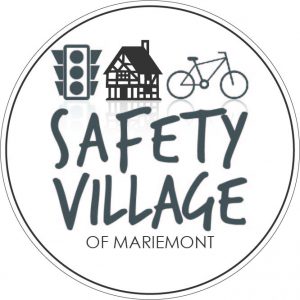 What is Safety Village?
Mariemont's Safety Village is a fun, five day safety awareness camp that is designed for children entering kindergarten. This drop off camp will be led by Christie Motz and Kristen Semberg, both fellow MPPG members and teachers.
Through the use of music, crafts, videos, books, community speakers and a child-sized town, the children are taught basic safety lessons that they will use for the rest of their lives. Every day the children will face new challenges as they learn the proper way to cross the street, buckle their seat belt, wear a helmet while riding a bicycle and understand basic traffic rules. In addition, we cover other safety lessons such as stranger danger, water safety, fire safety, riding the school bus and how to dial 911.
When is it offered?
Safety Village 2024 planning is currently in the works. Check back soon to get more information regarding dates  for Safety Village 2024.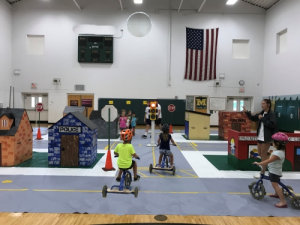 Who is eligible?
Children who are entering Kindergarten in the Fall of 2024.
How much does it cost?
The camp will cost $75 per person and include the week long Safety Village, snacks and T-shirt.
How to I register?Registration for Safety Village 2024 is not yet available.