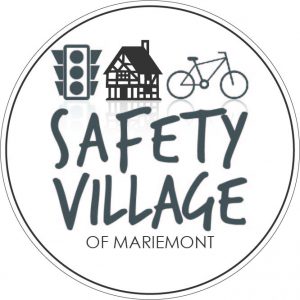 What is Safety Village?
Mariemont's Safety Village is a fun, five day safety awareness camp that is designed for children entering kindergarten. This drop off camp will be led by Christie Motz, a fellow MPPG member and former kindergarten teacher.
Through the use of music, crafts, videos, books, community speakers and a child-sized town, the children are taught basic safety lessons that they will use for the rest of their lives. Every day the children will face new challenges as they learn the proper way to cross the street, buckle their seat belt, wear a helmet while riding a bicycle and understand basic traffic rules. In addition, we cover other safety lessons such as stranger danger, water safety, fire safety, riding the school bus and how to dial 911.
When is it offered?
Safety Village is offering two sessions, August 12th-16th from 9am-11:30am and 1:00-3:30 each day in the lower parking lot of the Mariemont Elementary School.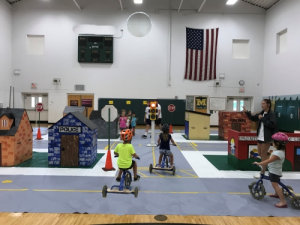 Who is eligible?
Children who are between the ages of 5-6, as of September 30th, 2019.
How much does it cost?
The camp is sponsored by Mariemont Preschool Parents Group and the wonderful volunteers in our community, and is free of charge.
How to I register?
Registration is full for the 2019 Safety Village. We hope you'll consider joining us next year.