How We Give Back
The Village of Mariemont Luminaria event is our annual fundraiser. The money raised is used to fund a project in the community voted on by members of our group. Most recently our money has been used to help fund new playground equipment, fencing and bathroom facilities at Dogwood Park "TOT LOT" (located at the corner of Wooster Pike and Pleasant Street in Mariemont).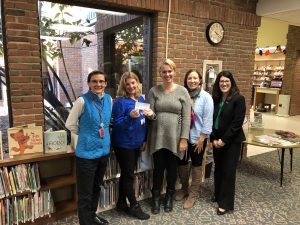 In addition to giving back to the village, each year we also donate 10% of our Luminaria proceeds to a charitable cause voted on by members of our group.
In the 2017-2018 MPPG year, Luminaria proceeds were donated to LaSoupe and Every Child Succeeds. Each organization received over $3,000. Benefactors in previous years have included the backpack ministries at Mariemont schools, and  the young children's area at the Mariemont Branch of the Hamilton County Public Library.
SaveSave