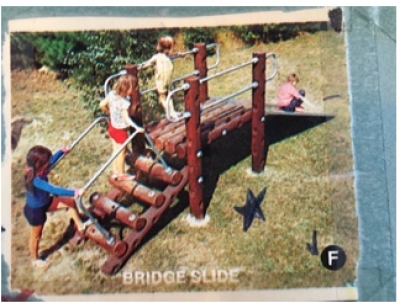 Perhaps it all started with one toddler tantrum too many?
Many resident families recognize the Mariemont Preschool Parents Group (MPPG) as a source of connection, support, information sharing, and long-lasting friendships. With over 65 years of history, however, MPPG has made an impact in ways many residents may not know.
Imagine it's 1948 and you are wearing your high-waist apron dress from the Sears catalog, debating whether or not you want to ignore your two year old's third tantrum of the morning, or if you would rather just give in and give him that cookie he asked to have for breakfast. Instead you lean on your friends at the local Dale Park Elementary School's PTA and discuss forming a group of other moms interested in early childhood behavior. And so were the humble beginnings of MPPG. Not officially a part of the PTA, these mothers with children of ages younger than Kindergarten met informally to compare study papers on childhood behavior. This newly-formed Dale Park Study Group also fundraised to support a summer play school held during a few summer weeks at the Dale Park School (now the Cincinnati Waldorf School).
Fast forward to 1966…. Tonight you are going to miss an episode of the Baron because you are looking forward to the Mariemont Play School Group monthly speaker series. This month the guest speaker will discuss "Things to do in Cincinnati with your preschool child." The renamed and evolving Group grew to 77 members by 1966, flourishing through fundraising efforts like a dessert and card party with a fashion show presented by McAlphins.
As the years grew on, the Group added annual events beyond the summer play school and speaker series. Based on the interest of families with young children, many of these traditions live on today. Seasonal events currently include the annual Fall Festival (once named Halloween Party), Breakfast with Santa, Valentine's Dance, Easter Egg Hunt, Daddy's Day Out, Cultural Event, Kiddie Kamp, and Couples Parties.
In 1977, the Preschool Parent's board discussed what to do with the excess $1000 raised that year. Board members focused on a community enhancement idea to establish a playground for young children within Dogwood Park. In conjunction with the International Year of the Child, ground broke in 1979 with the help of the MPPG board, the Mariemont Village council and families in the community. On September 5th, 1981 the "Tot Lot" was dedicated to the children, and to this day you will find many families from Mariemont and beyond enjoying this important addition to our community. MPPG continues to consider community enhancement opportunities for the Tot Lot as well as other recreation areas such as Ann Buntin Becker Park and The Good Shepherd Catholic Montessori's new natural playscape. Donations have helped fund new play equipment, equipment repairs, fencing, restrooms, sidewalks, and safety upgrades. [The picture is of the first piece of play equipment put in the tot lot in 1979.]
Imagine that you just turned down the radio after hearing Madonna's "Vogue." It's December 16th, 1990 and you consider striking a pose while setting out your luminaria bags with candles for the first time. "Light up the Night" was new to the community but an important transition in the Preschool Parents Group's fundraising efforts. Luminaria originally was a separate event from the tree lighting and holiday activities called the "Mariemont Christmas Walk" that was sponsored by the Mariemont Business Association. By 1992, the events were combined into the Luminaria Walk, now known as Annual Tree Lighting and Luminaria Night.
To this day, the event continues to be MPPG's primary fundraiser and all group members volunteer to coordinate this beloved community tradition.
While MPPG has transformed through the years, it has kept the same vision: to provide activities for preschool age children and a forum for parental education, discussion, and social interaction. The Group has also evolved to improve and enhance our community in ways beyond the aforementioned recreation contributions. This year, MPPG donated nearly $2,000 to the Mariemont Branch Library. The donation, derived from 2015 Luminaria profits, will provide new music equipment for use in the children's programs (e.g. Movers and Shakers, Preschool Story Time), a five-session infant/caretaker sign language course, and a multi-panel sensory play wall to encourage fine motor development. Pictured are Heather Jobson (Mariemont Branch Children's Librarian), Gretchen Griffith, 2015-2016 President of MPPG, and Hiedi Young, 2015-2016 Vice President and incoming President of MPPG.
This past fall MPPG also started an outreach partnership with John P. Parker Elementary School in Madisonville to assist with the school's student reward program. Students earn "Parker Bucks" for good behavior and, every month, they have the opportunity to visit the school's Roar Store (rewards room) to redeem their hard-earned "Parker Bucks." The store is now filled with colorful and motivational decorations, age-appropriate toys, and new school supplies thanks to Group contributions. In its 2015-16 year MPPG also donated to Mariemont Elementary's Caring and Sharing Program and the Village's upcoming 75th Anniversary Celebration.
Now let's zoom to 2048, when we are celebrating MPPG's 100th anniversary. Flameless Luminaria candles now automatically light up in unison at the stroke of five on the first Saturday of December, setting the Village aglow….
———
Special thanks to the Mariemont Preservation Foundation for collecting, protecting, and sharing information about MPPG for so many years.
MPPG Membership Information
MPPG membership is open to anyone who has preschool age children or is expecting and is interested in meeting other parents. Despite the group's name, membership is not restricted to residents of Mariemont. Check out our website to learn more about benefits of becoming a member and how to join: www.mariemontppg.com Annual membership runs from September through May; stay tuned for more information about the group's annual Kick off Meeting this fall.